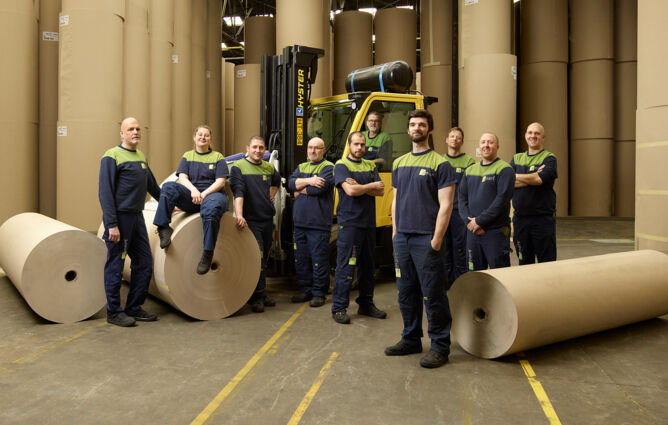 Technical Specialist
Voor onze afdeling Smart Packaging Solutions zoeken wij een technische expert! Een sterk geautomatiseerd machinepark en een mooi opleidingstraject voor de boeg. Be smart en neem contact op met ons!
At Smart Packaging Solutions you will find quality, both in our solid board packaging and in our working conditions. Are you fond of technology and looking for a challenging job with responsibility in a collegial environment? Do you also like to be appreciated? Then let this vacancy fill you in and become our new colleague!
Function
On the floor, you are the extension of the maintenance supervisor and you convey the philosophy of the department to your colleagues.
In terms of technology, you are the first point of contact for complex breakdowns, implementations and in-house projects.
In the field of engineering, you will come up with creative and innovative solutions and proposals.
During the annual in-house projects, you help to steer everything in the right direction with your insight and knowledge of the machines. You will report to the appointed project manager.
During maintenance activities, you inspect the machines, draw up maintenance proposals and critically examine the maintenance schedule submitted.
Profile
You have a passion for technology and hold a bachelor's degree in a technical field, preferably electromechanics, or have similar experience.
You are solution oriented, communicative and have a sense of responsibility.
Experience in a maintenance department and knowledge of SAP PM are assets.
Offer
A challenging job in a dynamic multinational with a pleasant working atmosphere.
An employee contract with an attractive gross salary of € 3200, a shift bonus and an end of year bonus.
Extra-legal benefits such as meal vouchers of €8, DKV hospitalization insurance and group insurance.
The possibility to lease a bicycle.
Get 6 ADV days in a full-time regime, 12 ADV days in the 3-shift system and 1 ANC day per 5 years of employment.
Get pampered with presents, a visit from Sinterklaas and our annual family barbecue.
Vragen?
Stel ze gerust. Uiteraard gaan we zorgvuldig met uw gegevens om.
Ga voor een topjob!
Enthousiast? Klik op de onderstaande button om meteen te solliciteren voor deze functie.
Solliciteer